For us, the most important thing is the feedback from users. Based on your feedback, we are improving our product with you. Below, we will share some small updates to the platform's work.
Small updates in design:
1 — Displaying file names when uploading. Now you can track file names. This is needed, for example, when you have uploaded many similar files.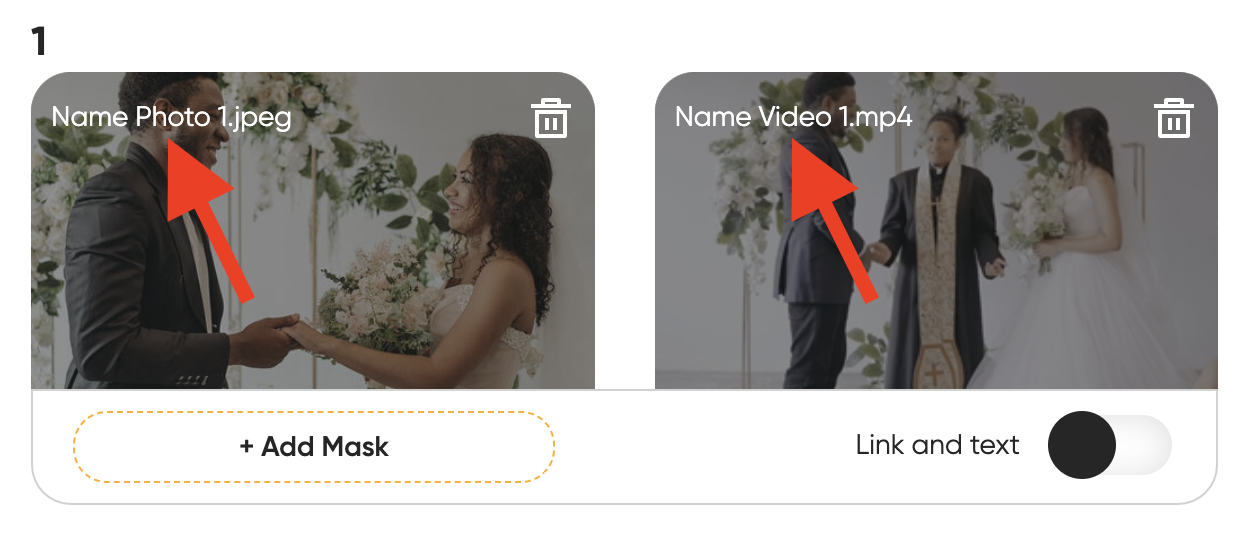 2 — Clickable statuses. Statuses look like buttons, but they were not clickable before. Now you can click on the status and go to editing with one click.
3 — Increased the number of characters in file names.
4 — For perfectionists. Moved the block for creating the first pair. now in the center 🙂
We also fixed a couple of bugs:
1 — There was a problem with slow file upload due to the large size of the file preview. We fixed it.
2 — Fixed the correct change of File status information. How it worked BEFORE: You are on the page of your AR photo in the «processing» status. Then you go to the screen to create a new AR photo and you also see the «processing» status, even though you have just started creating a new one. Fixed.
Thank you for your attention. In March, we are also preparing several improvements to the platform. The first news is received by our Facebook group participants, if you do not want to miss all the news and promotions, join.