Ladies and gentlemen, on this wonderful day of laughter, fun, and jokes, we are pleased to present to you some serious updates and innovations in the Stories AR service for creating animated photos!
Give a warm round of applause!
Now there's no need to upload a mask separately for each pair of AR photos. Upload masks in batch mode.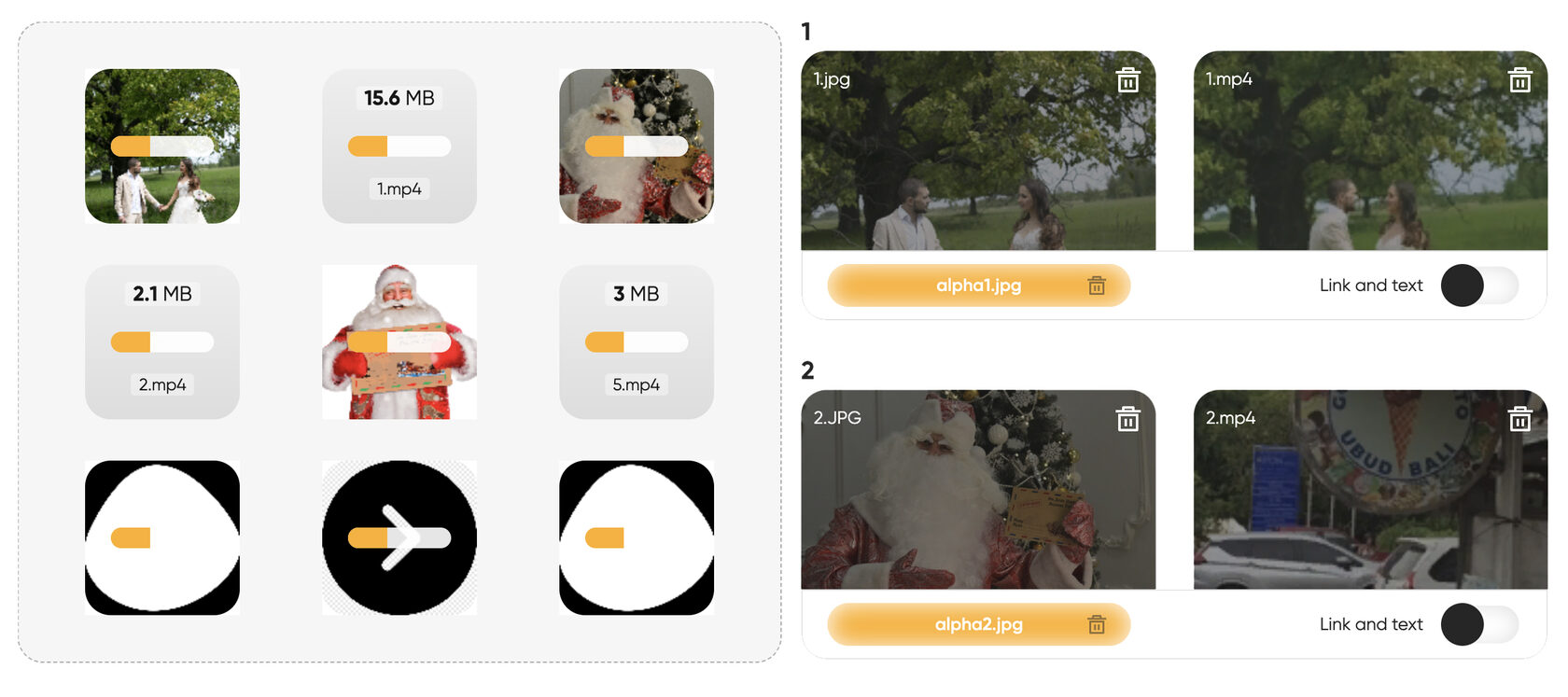 If you have no idea what we're talking about, what masks!? Let us explain. With this tool, you can animate photos in any shape (heart/oval/any custom shape). Learn more about how the mask tool works.
We analyzed the user experience and decided to remove the verification screen so you can create your animated photos even faster.
Check the box: «Do not show again» in the pop-up window if you understand that after pressing the «Create» button, your files will immediately go into processing. This will further speed up the creation process.
This update is relevant for those who have just purchased a license and don't understand why they activated the photo in PRO, but the watermark is still present. That's why we added a small mention during activation that you need to clear the app cache to remove the watermark. Read more about it here!
1 — Fixed the issue with incorrect QR codes.
Stories AR has experienced such a surge in QR code creation that it became common for several people to create codes within the same millisecond. The system would glitch. We fixed this. Now everything works smoothly!
2 — Added filenames of uploaded files in batch upload.
In our last February update, we mentioned that we added file name display, but it only worked for individual uploads. Now when you upload files in batches, you can also see the names of the uploaded files. Quite convenient!
That's all for today. This has been the Stories AR team. We're happy to make you happy.
P.S. Keep an eye on our Facebook