Long-Awaited Stories AR PRO Update for September 2023.
Your wishes have been heard, and we are excited to introduce the updated tariff — Stories AR PRO+! We continue to develop our tool to make it even more advanced and functional. Let's take a look at what's new in this update.
1. In-Built Video Editor in PRO+ 📼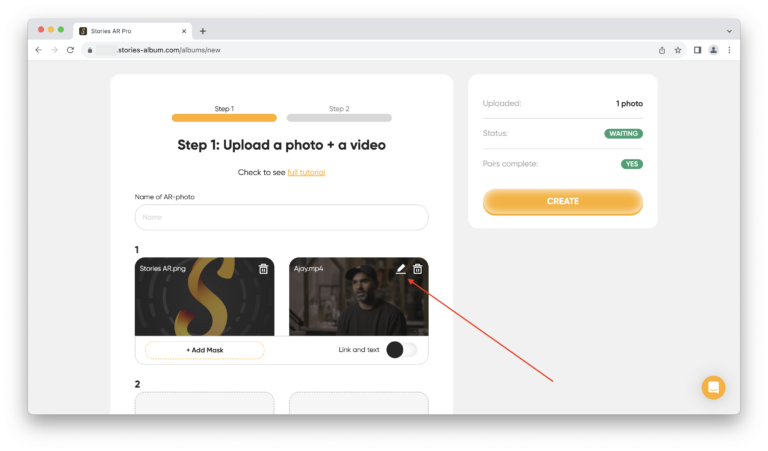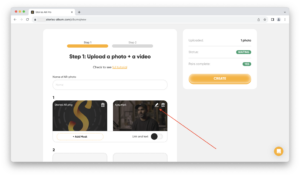 We know that many of you have been eagerly awaiting this feature. Now, PRO+ includes an integrated video editor that allows you to edit videos right within the Stories AR PRO service, without the need for additional software. You can easily trim videos, change their size, and even cut the beginning and end. This will make the process of creating unique AR photos even more convenient.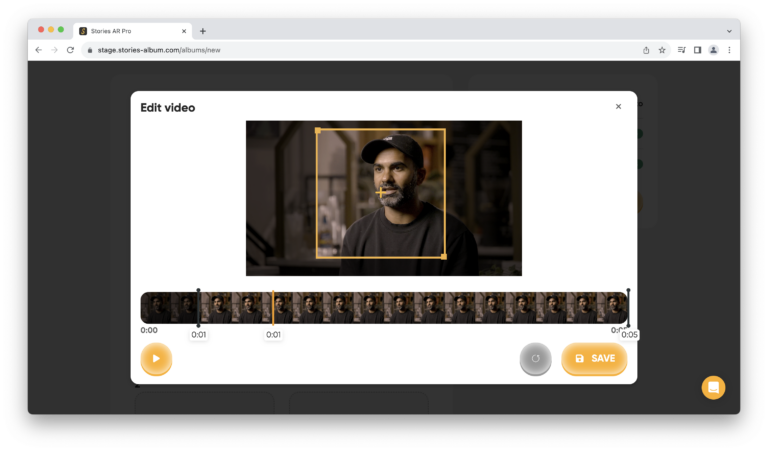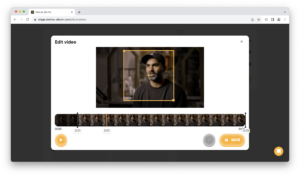 2. Instant QR Code Creation 🚀
(Or, in other words, creating an empty QR code)


Now you can create an empty QR code instantly. How to use it:
Create an instant/empty code.
Place it in your project (e.g., print it on a photo album).
Upload photos/videos to your project when you have the ready files. Convenience and speed are our priorities.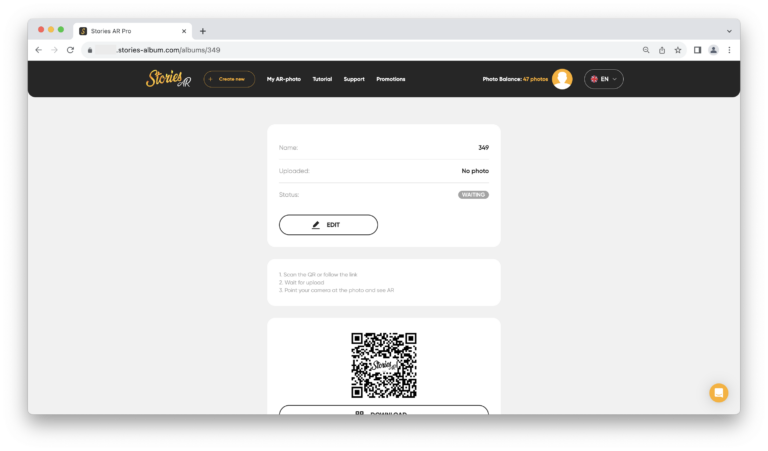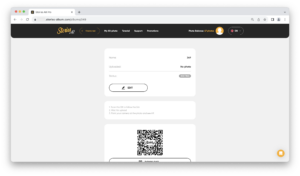 How to use:
Go to My Profile.
In the Settings section, activate the «Create Empty QR Code» toggle.
Click «Create New» and the «Create» button (without uploading files).
You'll have an empty code generated.
3. Updated .com Link 🌐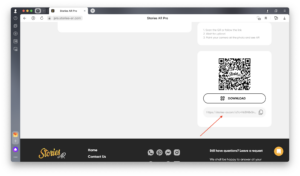 Our project is actively growing and expanding worldwide. For more convenient use around the globe, we have updated the link that is generated in PRO to .com. To avoid any errors for you and your clients, please update the applications to the latest version. Important! Already created projects will continue to work without any changes!
4. Accelerated File Processing and Uploads 👌
We have significantly improved the speed of processing your files and uploading them to our servers. This means you can work more efficiently and save time.
5. Balance Top-Up Discount 🧡
In the PRO+ tariff, we have applied a discount to all balance top-up options.
How to Access/Test? 🤔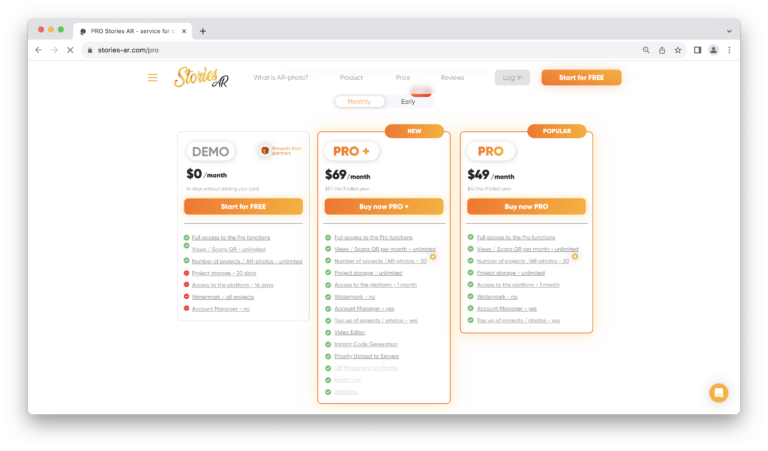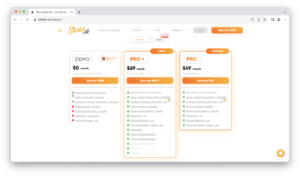 All new users will have full PRO+ functionality, with restrictions such as 14 days of platform access and a 21-day file storage period.
For all PRO users, we offer a free 14-day trial of PRO+. To do this, go to PRO and find the «Upgrade PRO+» button in the menu at the top.
💵 How to Purchase PRO+?
If you already have a PRO tariff, you can simply pay the difference for the new tariff.
If you are a new user or had a monthly subscription, you can get PRO+ for a year with an additional 250 photos for $690 per year, or PRO+ for a month with an extra 30 photos for $69 per month.
❗️ Important! Changes to PRO Tariff
We have also made changes to the PRO tariff in terms of the number of photos in balance. Now, for NEW users, the PRO tariff includes 175 photos in balance, while PRO+ offers 250 photos.
Thank you for choosing Stories AR for creating amazing AR stories. We look forward to you trying out the new PRO+ features and sharing your feedback with us.
With love, Stories AR Team